Let Essaysmith write your Letter of Recommendation!
Instructions:
1. Email us at This email address is being protected from spambots. You need JavaScript enabled to view it., and let us know what you need included in the letter of recommendation.
2. We will send you instructions for how to pay the fee ($35/letter, or $50 for 2 letters) via Paypal.
3. Receive your completed Letter(s) of Recommendation within three days! Rush service (within 48 hours) available for 150% of the regular price.

Any additional changes to the letters are free, so feel free to email us your ideas or suggestions.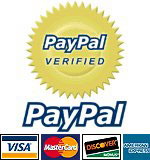 About Us:
Our editors and writers include a university ESL professor with a PhD in Linguistics, an experienced ESL teacher and an ESL curriculum author. All of the essays and letters we write are 100% original, and we have helped hundreds of students from around the world get into prestigious universities in the USA, the UK, Germany, France, Australia, and other countries around the world.
We are happy to help with writing or editing any kind of document including academic essays, dissertations, concept papers, CVs and resumes, reference letters, business letters, etc. Contact us at This email address is being protected from spambots. You need JavaScript enabled to view it. to discuss prices and deadlines.